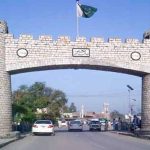 LAHORE: Pakistan head coach Mickey Arthur has his eyes set on attaining the number one ranking for his team, but he is under no illusion and says there is still a long way to go.
Speaking to reporters at National Cricket Academy earlier today, Arthur said the ultimate goal of the team is to be the top side in the world, but his key focus is to ensure his team continues to improve consistently in every series.
"Of course, it's not gonna be easy. But we are headed in the right direction. There is a lot of young talent knocking on the doors of the national side. We are developing some great young players and our focus in on getting them enough game time," Arthur said.
The coach appeared satisfied with the improvement shown by Pakistan in the recent months, with the Champions Trophy title the highlight of the year.
But Arthur made it clear the celebrations are over and it is back to the nets for the players.
"We are making no compromise on fitness," he warned when asked whether Umar Akmal's doors were now closed. "He failed the fitness test," he said, adding that the ball was in the batsman's court if he wanted to return to the side.
Arthur said the team's batting had started to pick up and there was tough competition among the bowlers.
"Our bowling unit is very good, we have great depth. No one can get complacent. Performance will determine selection," the coach said, when asked about Wahab Riaz's chances in the team.
Arthur said he has high hopes from Babar Azam and Asad Shafiq, and expressed hope the gap left behind by the retirement of Misbah and Younis would be filled soon.