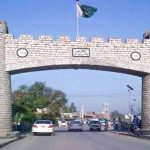 FAISALABAD: Test captain Misbahul Haq on Wednesday stated that it is up to Pakistan Cricket Board (PCB) to appoint anyone as captain of the national team.
Speaking to journalists in Islamabad, Misbah remarked that many people are giving advices to the board members. He further stated that cricket system should be corrected first instead of criticism. "New captain will keep facing troubles if there is no development at the domestic level," he added.
The skipper further revealed that he will decide his future action after conclusion of Pakistan Super League (PSL) event.