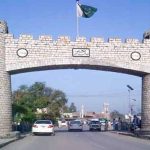 DHAKA: Indian Prime Minister Narendra Modi has started a two-day visit to Bangladesh during which he and his hosts will conclude a landmark land swap agreement to settle a border dispute.
India's Parliament has recently ratified the deal that was reached in 1974. It calls for the transfer of 111 border enclaves to Bangladesh in exchange for 51 that will become part of India.
More than 50,000 residents will get citizenship after the agreement is implemented.
Relations between India and its smaller neighbour have significantly improved after Bangladeshi Prime Minister Sheikh Hasina promised her administration would not allow India's separatist insurgents to use the porous 4,000-kilometre border to carry out raids into India.– Agencies