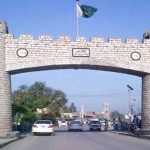 GHALANAI: Mohmand Political Alliance has announced support for FATA reforms committee recommendations regarding FATA.
A meeting of the Mohmand Political Alliance was held at the Mohmand Press Club here on Wednesday. The meeting demanded of the federal government to give representation to tribesmen in Khyber Pakhtunkhwa Assembly during next general elections in 2018.
The alliance declared the recommendations of the FATA reforms committee as guarantee for the development and prosperity of the tribesmen. The meeting also demanded of the federal government to carry out census in FATA at earliest and hold local bodies elections in the tribal areas.
The alliance announced that they would participate in FATA political alliance rally in Peshawar on September 8.