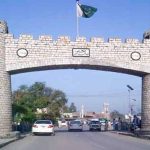 ISLAMABAD: Pakistan Tehreek-e-Insaf (PTI) MNA Murad Saeed during a National Assembly session on Tuesday lashed out at the former Pakistan Muslim League-Nawaz (PML-N) government.
In harsh criticism directed at the previous government, Saeed remarked that money laundering and theft were rampant during PML-N's tenure.
"Those who are questioning our government's direction should first answer why a PIA aircraft was stolen during their tenure," Saeed said.
The PTI MNA further stated that 10 billion dollars were illegally sent out of the country during PML-N's tenure.
"We are not afraid of naming Indian spy Kulbhushan Jadhav, neither has a helicopter ever transported money for our prime minister," Saeed lashed out.