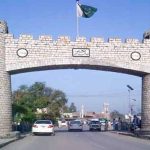 Russian Federation will host a conference of the representatives from Pakistan, China, Iran and the US as well as the Afghan government and the Taliban on March 18 as part of an attempt by Moscow to break deadlock in the slow-moving peace process.
The Russian foreign ministry confirmed the conference on Tuesday and said the focus would be on "ways to help advance intra-Afghan talks in Doha, reduce the level of violence and end the armed conflict in Afghanistan and help it develop as an independent, peaceful, self-sufficient state that would be free from terrorism and drug trafficking".
A Foreign Office official said that Pakistan would attend the Moscow meeting as it "supports all efforts that contribute towards peace" in Afghanistan.
Russia is hosting the meeting as part of its diplomatic initiative aimed at developing a "collective mechanism" for the Afghan peace efforts.
Moscow is also pushing for hosting the stalled Intra-Afghan dialogue. The talks that began in Doha in September made slow progress because of differences between the two sides. The situation became further uncertain after the new US administration decided to review the February 29, 2020 deal.