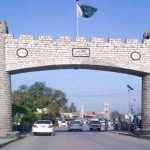 Interior Minister Rana Sanaullah said on Thursday that conscientious MPAs would never give their vote to PML-Q's Chaudhry Pervez Elahi in the Punjab chief minister elections scheduled for tomorrow (Friday).
"Who was involved in horse-trading in the 2018 general elections?" the interior minister questioned while addressing a press conference in Islamabad on Thursday.
He alleged that the PTI chief bought the "conscience" of the people in Azad Kashmir elections. "Imran Khan is the biggest horse-trader in history but he accuses others," he added.
Speaking about the July 17 by-elections on the 20 seats of Punjab that fell vacant after the Election Commission of Pakistan de-notified PTI's dissident lawmakers, Sanaullah said that the by-elections were overall peaceful.
He said that PTI Chairperson Imran Khan was neither happy with his defeat nor with his win.
Sanaullah alleged that PTI resorted to similar measures during the the election for the Senate chairman, saying that all the political parties were standing by the election commission.
He said that Imran Khan used to call Elahi "big thief". "Now he is struggling to elect the biggest thief of Punjab as Chief Minister of the province," the interior minister added.
Sanaullah said that it was the democratic right of his party to contact the lawmakers. "We will use every political option in the Punjab assembly," the interior minister added.
Commenting on the appointment of former DG IB Aftab Sultan as Chairman National Accountability Bureau (NAB), the interior minister said that Sultan is a worthy candidate for the post.