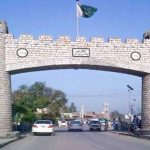 ISLAMABAD: In protest against alleged extra-judicial killings of party workers and reservations over minus-Altaf formula, the Muttahida Qaumi Movement (MQM) parliamentarians submitted their resignations in the National Assembly and Sindh Assembly on Wednesday.
The decision to resign from NA, Senate and provincial assembly seats was taken during MQM Coordination Committee meeting simultaneously held in London and Karachi on late Tuesday night.
MQM chief Altaf Hussain endorsed the decision, stating that no one was listening to his party members genuine grievances.
Addressing the National Assembly today, MQM leader Farooq Sattar said that there were hundreds of fake cases registered against the party chief and workers.
He demanded an indiscriminate operation in the city, saying that the government had failed to set up a monitoring committee to check the activities of law enforcement personnel.
Sattar said that an unconstitutional and unannounced ban has been imposed on MQM s political, social and welfare activities. "We have failed to get justice," he added.
In the National Assembly, Farooq Sattar was the first to submit his resignation to Speaker Ayaz Sadiq along with a document giving reasons for the move.