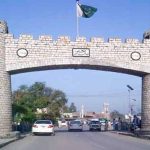 All major coalition partners on Monday reaffirmed their loyalty to Pakistan Tehreek-e-Insaf-led government in the forthcoming Senate elections. Addressing a news conference in Islamabad, Minister for Information Technology and Telecommunication and Muttahida Qaumi Movement-Pakistan (MQM-P) leader Syed Aminul Haque said that all coalition partners are on the same page, adding that they will support the ruling party in the elections for the upper house of parliament scheduled for March 3.
Haque was flanked by Federal Minister for Finance Dr Abdul Hafeez Shaikh, Grand Democratic Alliance (GDA) leader Fehmida Mirza, Pakistan Muslim League-Quaid (PML-Q) leader Tariq Bashir Cheema and other at the presser. "MQM-P is an ally of PTI and we will continue to support it," Haque said and added that the party never talked about governorship or any ministry with the ruling party but about the issues people of Sindh were facing.
"PPP destroyed Sindh and Karachi. In 13 years [of PPP rule], not even 13 buses were brought on the roads of Karachi," he added.
Explaining MQM-P's decision to extend support to the federal government, Haque said that it was taken after agreeing on a few points.
"Maintain democratic values, supremacy of parliament and zero tolerance on corruption… based on these three points of consensus, MQM-Pakistan decided to support the federal government," Haque said.
He said the party has always urged the ruling party to focus more on the development of the province as well as protecting the rights of Karachi.