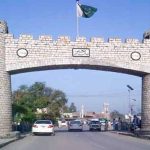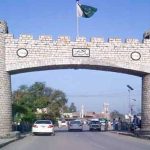 KARACHI: The MQM Pakistan has decided to submit a resolution against the anti-Pakistan statements and remarks issued by the party's founder and chief, Altaf Hussian.
According the reports, the MQM's MNAs will submit the protest resolution against party chief Altaf Hussain's anti-Pakistan speech at the National Assembly Secretariat, which will strongly criticize Altaf Hussain's anti-Pakistan remarks.
The resolution would state that all members of MQM are Pakistanis and love their country. Before this, PPP and PTI have also announced that they would bring forth resolutions against Altaf Hussain's speech.
According to another report, the MQM would also remove MQM's founder name from the party flag.
The MQM coordination committee took the decision to remove MQM's founder name from the party flag during its meeting in Karachi.
Dr Farooq Sattar said, the 'kite' would continue to stay on the party flag since it is the electoral symbol of MQM as per the Election Commission of Pakistan.
Sattar also ordered party activists to remove MQM's flags with his name from the main roads of the city at the earliest.
Dr Farooq Sattar also pledged on Wednesday to table a resolution against Altaf Hussain in the National Assembly, condemning the comments against Pakistan, he made in his recent speeches that went public. The MQM Pakistan has also decided to make changes in party's constitution for removing the name of Altaf Hussain from the constitution.
Meanwhile, delegation of the MQM held a meeting with Pakistan People's Party (PPP) leaders including Senator Aitzaz Ahsan in Islamabad. According to reports, the MQM MNAs urged PPP for support at time of this difficulty.
The MQM delegation includes Iqbal Muhammad Ali, Shaikh Salahuddin and Sajid Ahmed. Qamar Zaman Kaira, Nadeem Afzal and Chaudhry Manzoor accompanied Aitzaz Ahsan.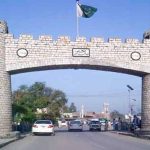 To a question about bringing resolution against MQM founder in the parliament, MQM MNA Iqbal Muhammad Ali said it is premature to comment on it.