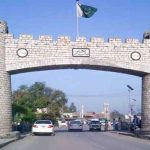 KARACHI: A worker of MQM, who was arrested day earlier, has confessed to killing renowned qawwal Amjad Sabri on Tuesday.
According to reports, Shahzad Mullah, former Sector in-charge of MQM Liaquatabad area, made the admission during custody last midnight.
Shahzad Mullah was arrested yesterday by the city police over suspicion of his involvement in the murder.
During interrogation, he confessed that he shot dead the noted qawwal for not paying extortion to the party.
He further disclosed that a six men team, comprising two MQM workers from Liaquatabad, was formed for the high-profile murder.