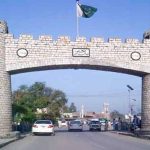 LAHORE: Pakistan cricketer and fast bowler Mohammad Amir is all set to officially kick off his married life.
Amir married Nargis Malik, a British Pakistani, two years ago.
Now the 24-year-old bowler is preparing to throw three wedding events on September 19, 20, and 21.
All wedding functions will take place in Lahore.
The International Cricket Council (ICC) Amir from playing cricket for five years.
Amir represented Pakistan in 18 Tests, claiming 63 wickets while dismissing 35 batsmen in 22 ODIs. In addition to that, he has played in 30 T20Is for Pakistan, claiming 34 wickets.