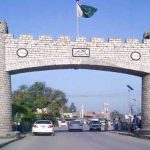 DOHA: The deputy leader of the Taliban Mullah Abdul Ghani Baradar along with senior leaders departed for Afghanistan from Doha after the Kabul takeover by the Taliban fighters.
Mullah Abdul Ghani Baradar and senior Taliban leaders departed for Afghanistan via a special plane from Doha, Afghan media reported. The reports claimed that the Taliban leaders will first land in Kandahar and later head to the Afghan capital Kabul. It is important to mention here that Mullah Abdul Ghani Baradar was going to Afghanistan after almost 20 years.
Sources told  that Mullah Abdul Ghani Baradar is likely to be given an important responsibility in Afghanistan. Afghan media reported that Baradar held a meeting with the Qatari foreign minister at the Taliban political office in Doha prior to his departure.
Political and security developments in Afghanistan were discussed by Baradar and the Qatari foreign minister in the meeting, the reports added.
The Taliban declared the war in Afghanistan was over after they took control of the presidential palace in Kabul as US-led forces departed and Western nations scrambled on Monday to evacuate their citizens.