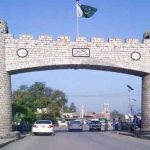 PESHAWAR: Pakistan Tehreek-e-Insaf (PTI) leader Musarrat Ahmad Zeb has claimed that the 2012 attack on Nobel laureate Malala Yousafzai was not a real terrorist attack and was 'staged' by groups, including rights activists.
Making the outrageous claim at the micro-blogging website, the PTI leader, who belongs to Swat's royal family, claimed the entire episode was a pre-planned series of events.
The lawmaker claimed that some of the groups approached her for the same 'drama' but she refused to become a part of it.
She also made claims about those who had conducted Yousafzai's medical examination after the attack, saying they did their part as allotted by the government.