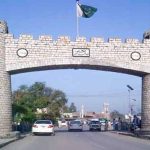 ISLAMABAD: Former President General (Retd) Pervez Musharraf on Thursday challenged the Sindh High Court's verdict (SHC) in the Supreme Court regarding his disqualification under Article-62, 63 baring him to contest as a candidate of the National Assembly.
In the petition filed through advocate Farog Nasim, Musharraf questioned whether Returning Officer, ET and SHC were correct in rejecting his nominations papers as a candidate from the constituency of NA-250, Karachi (South) in the May 2013 General Election.
He pleaded the apex court to annul the "impugned judgment" against his disqualification by the SHC.