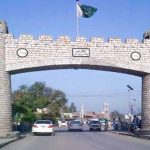 ISLAMABAD: Former president Pervez Musharraf on Monday challenged order of special court allowing judicial commission to go abroad and record his statement in high treason case.
As per details garnered, the petition was filed by barrister Salman Safdar, the legal counsel of former military dictator Pervez Musharraf.
The petition states that order of special court pertaining to recording of Musharraf's statement through the judicial commission to be set-up is illegal and is affecting the legal rights of the petitioner. The petition further states that there is no precedent in Pakistan's history pertaining to similar verdict.
The petition urged Islamabad High Court to annul orders of special court.