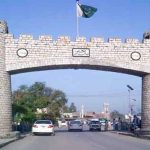 ISLAMABAD: Akhter Shah, the lawyer of former president Pervez Musharraf told the special court on Tuesday that his client can't appear before the court due to illness in Dubai.
"Doctors bar Musharraf to travel due to illness," the former dictator's lawyer told the special court during the hearing of high treason case against Pervez Musharraf.
He informed the court that security threats were another reason behind the decision to not return to Pakistan.
"Musharraf binds interior ministry security for his return to Pakistan," Musharraf counsel told the court.The interior ministry will submit its report over Musharraf return tomorrow, Wednesday, in Supreme Court.
Mr Musharraf, 74, who has been in exile in Dubai and London since 2016, is facing several cases in the Supreme Court and high courts, including one for treason for allegedly subverting the constitution.