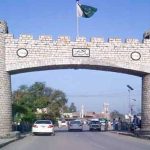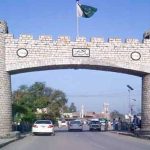 ISLAMABAD: Former President Asif Ali Zardari has expressed grave concern over the revelations that General Pervez Musharraf secretly sought to barter away the Kashmir issue without reference to the people of Kashmir and the national Parliament and behind the back of the people.
The reports that Musharaf agreed to ignore UN resolutions on Kashmir are most disturbing and call for probe into the matter as to the motives behind the dictator's secret moves, the former president Asif Zardari said.
According to media reports a US State Department cable de-classified this week reveals that in May 2000 Musharraf agreed to bypass UN Resolutions on Kashmir.
Mr. Asif Ali Zardari said that successive governments in Pakistan, even while seeking to normalize relations with India in other areas, have never given up on the principled stance on the UN Resolutions in resolving the dispute.
It needs to be investigated as to why Musharraf chose to deviate from this principled position and that too behind the back of Kashmiris and the people of Pakistan, he said.
Mr. Zardari recalled the warning given by Shaheed Mohtarma Benazir Bhutto of the disastrous consequences of unilaterally giving up the principled stance on UN Resolutions without a quid pro-quo. Responding to Mohtarma's apprehensions the Musharraf regime then had denied any move to ignore the UN resolutions. The secret US cables now made public under Freedom of Information Act however reveal that Musharaf regimes' denial was bogus, Mr. Zardari said.
Any resolution of the Kashmir dispute must be based on the wishes of the people of Kashmir and the UN Resolutions are a key to it, Mr. Zardari said.