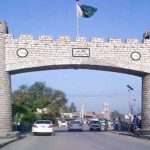 ISLAMABAD: A number of Muslims from twin cities will formally start observing "Aetkaf" for next 10-day as holy month of Ramazan enters its last Ashra.
After sunset of 20th Ramazan, the faithfuls will formally sit at mosques and remain in 'seclusion' at designated places till the sighting of Eid moon.
All major mosques of Islamabad including Faisal mosque, have completed the registration process of those who intend to perform Aetkaf.
This year, approximately 750 faithfuls from twin cities of Rawalpindi and Islamabad will be observing Aetkaf at Faisal Mosque, said an official. Over 600 will observe Aetkaf in Masjid-e-Quba.
Similarly, largest gathering for Aetkaf in Rawalpindi will be at Liaquat Bagh Masjid and Jamia Masjid and people will also stay in almost all the other mosques of the city.
Arrangements have been made for the Motakafeen (Aetkaf observers) to impart education about religious issues related to Aetkaf.
Special measures have been adopted to ensure security at all mosques in the metropolis.
These people will focus on reciting the Holy Quran, offering special prayers and seeking blessings of Allah during Aetkaf.
Many philanthropists and citizens send food items for Sehri and Iftari to the mosques for the poor and needy.
Talking to APP, Allama Abdul Razzaq said Aetkaf is a Sunnah and at least one person should sit for Aetkaf in each Masjid.
In this way, the requirement of Sunnah is fulfilled for the whole locality. However, if no person performs Aetkaf, the whole locality will be responsible, he added.
Therefore, the residents of a locality should make sure that some person is performing Aetkaf in their mosque, he said.
One can either offer Aetkaf in a mosque or at a home but one has to stay at the place during these specific days, he added.
He said Aetkaf is a spiritual practice observed in the last ten days of Ramazan during which the believers detach from other people and focus solely on worship besides avoiding worldly affairs.
Meanwhile Capital Development Authority (CDA) has finilized arrangements of cleanliness in the city.
According to the CDA official the teams of the Sanitation Directorate are also cleaning graveyards of the federal capital due to upcomimg Eid ul Fitar.