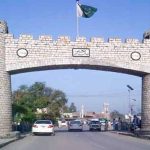 ISLAMABAD: The National Assembly on Wednesday unanimously passes a resolution and condemned the derogatory and misogynist remarks of PML-N leaders Rana Sanaullah and Abid Sher Ali against PTI women workers.
The resolution was moved by PTI MNA Shireen Mazari. The house unanimously adopted the resolution and condemned the derogatory remarks against women political workers.
Talking on the occasion, opposition leader in NA Syed Khurshid Ahmed Shah asserted on to exchange views in a civilized manner while calling for restraint from abusive talks. Shah stated that incumbent government is rehashing narrative of 'respect the vote' but its own leadership was working against the narrative.
It is pertinent here to mention that Rana Sanaullah's remarks against PTI women drew ire from all segments of society after former used abusive language to demean PTI's successful rally at Lahore's Minar-e-Pakistan in which women participants also turned out in huge numbers.