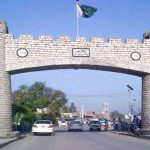 ISLAMABAD: The National Assembly on Wednesday passed a motion for amendment in the composition of committee announced to probe the charges of election rigging.
Minister of State for Parliamentary Affairs Ali Muhammad Khan moved the motion and said that National Assembly passed a motion earlier on September 18, 2018 for constituting a committee of the House to investigate the charges of election rigging.
He said that it has been agreed to bring change in composition of the committee and Senate is being given representation in it.
He said there would be 30 members of this Parliamentary Committee of which ten would be from Senate. Moreover, the minister said that 50% members would be from the treasury benches and 50% from the Opposition benches.
The Chairman of the Committee would be from the treasury benches, he said adding that the government has fulfilled its promise to investigate into allegations regarding election rigging which the previous government did not.