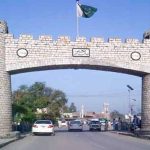 ISLAMABAD: The National Assembly has unanimously passed a resolution to teach the Holy Quran with translation in universities across the country.
According to details, a meeting of the National Assembly was held under the chairmanship of Speaker Asad Qaiser in which Minister Parliamentary Affairs Ali Muhammad Khan presented a resolution in this regard.
According to the text of the resolution, the Quran should be taught with translation in universities of those provinces which currently do not do so.
The resolution says that reading the Urdu translation of Holy Quran would open new avenues of knowledge for the upcoming generations. The resolution was passed unanimously through the Assembly.
It may be recalled that recently, Punjab, the most populous province of Pakistan, decided to teach the Holy Quran with translation in its universities and imposed the condition of learning Quran with translation for obtaining a university degree.