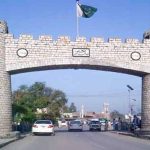 ISLAMABAD: Deputy Speaker National Assembly Qasim Khan Suri on Friday adjourned the proceedings of the House due to lack of quorum till October 5.
Earlier, Pakistan Peoples Party (PPP) leader Syed Khursheed Shah had stated that it would have been better if Leader of House and Prime Minister (PM) Imran Khan had attended the session of NA.
"I condemn PM's speech as because of it whole world knew what was happening in the country", claimed Shah.
While expressing concerns over deteriorating peace situation, Shah invited stakeholders from all political outfits to sit together and ponder over whatever is happening with the state.
Shah regretted that routine-life activities have been crippled across country.
"We should restrain from practicing politics of vote bank. I will not rehash words of PM's speech", stated Shah.
"We should take every step to strengthen state-institutions and let not chaos prevail in the country", Shah was quoted as saying.