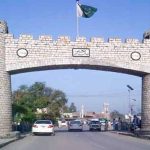 ISLAMABAD: The government has summoned an important session of the National Assembly on November 16 to vote on the new delimitation bill agreed upon by all political parties.
All the political parties reached the agreement in the meeting of the Council of Common Interests (CCI) with Prime Minister Shahid Khaqan Abbasi in the chair in Islamabad on Monday.
The government, during the CCI meeting, has also accepted the reservations and demands of Pakistan Peoples Party (PPP) regarding the provisional census.
The CCI on Monday approved delimitation of new constituencies on the basis of provisional results of Population Census 2017, paving the way for a timely conduct of the next general elections.
The 33rd meeting of the CCI was attended by chief ministers of Punjab, Sindh, Khyber Pakhtunkhwa and Balochistan, who resolved to hold elections on time.
The Sindh government had demanded to be allowed to check and verify census data.