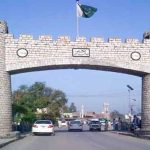 ISLAMABAD: Speaker National Assembly Asad Qaiser's latest corona virus test has returned negative. The Speaker thanked all his well-wishers who had prayed for his recovery.
In a statement on social networking site Twitter, he said that his coronavirus test report is negative. He said that the test reports of his children will come by tomorrow and wished that may Allah grant them health too.
Speaker National Assembly Asad Qaiser wrote in his tweet that he was grateful to all the well-wishers who prayed for his recovery.
In an earlier tweet, Asad Qaiser said that he been shifted from the hospital to the Speaker House and adding that he was feeling much better and would soon make a full recovery.
He was admitted to hospital for better medical care and treatment after his condition deteriorated. The Speaker was undergoing treatment at a private hospital in Islamabad. Once his condition improves further, the Speaker will resume performing his official duties.