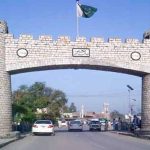 ISLAMABAD: Speaker National Assembly Asad Qaiser says he is donating his first salary to the Prime Minister-Chief Justice fund for construction of dams.
In a tweet message, he said we should enthusiastically participate in the dams construction campaign for the future of our children.
Asad Qaiser said the nation will have to take steps for storage of water, as it is a great divine blessing and human need, which must be valued.