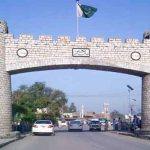 ISLAMABAD: National Assembly which resumes its session at the parliament house in Islamabad today is expected to pass The Constitution (Amendment) Bill, 2019 aimed at increasing the seats of tribal districts in the lower house and Khyber Pakhtunkhwa Assembly.
The constitution amendment has been moved by Mohsin Dawar.
During the session on Friday, both the opposition and treasury held threadbare discussion on the constitution amendment and extended full support to it.