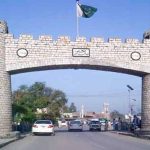 ISLAMABAD: The National Accountability Bureau (NAB) has approved the probe into a new corruption case against former Prime Minister Mian Muhammad Nawaz Sharif and Mian Shehbaz Sharif.
The decision was taken in an executive board meeting chaired by NAB chairman Justice (retd) Javed Iqbal.
In the meeting, corruption inquiry against Pakistan Muslim League Nawaz (PML-N) president Mian Shehbaz Sharif, Sartaj Aziz and Rana Iqbal has also been approved.
According to a statement issued by NAB, the meeting also approved to initiate inquiry against former Member of Provincial Assembly (MPA) Sheikh Ijaz Ahmed and to close inquiry against Environment Management Company and Punjab Industrial Company.
Besides, NAB has also approved to close inquiry against Shehbaz Sharif, Ahad Cheema, Lahore Transport Company (LTC) and Punjab Municipal Development Fund Company (PMDFC) officials due to lack of evidence.
Earlier, the anti-graft watchdog decided to paste summon notice at residence of former prime minister Mian Nawaz Sharif in London.
NAB has requested Foreign Ministry to paste notices at Avenfield apartments. Foreign Ministry's Deputy Director for Europe has contacted Pakistani High Commission and directed them to implement court orders.
According to NAB sources, officials of Pakistan's UK High Commission will visit the residence of PML-N supremo to paste summon notices at 16A, 16, 17A and 17.
It is pertinent to mention here that a notice summoning Pakistan Muslim League-Nawaz (PML-N) supremo and former Prime Minister (PM) Nawaz Sharif in Toshakhana case was also pasted on his Raiwind residence.