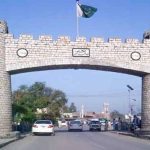 ISLAMABAD: National Accountability Bureau on Thursday formally approved eight separate inquiries and two investigations after a meeting of the NAB Executive Board presided by Chairman retired justice Javed Iqbal.
The first inquiry will be held against officials of the Civil Aviation Authority (CAA) for alleged irregularities in the construction of the new Islamabad international airport, misuse of authority, and alleged corruption worth billions in issuing the contract for the construction of the special baggage handling system at the passenger terminal building.
The second inquiry has been ordered after NAB executive board examined all evidence against the establishment of 56 illegal public limited companies in Punjab, and the allegations of misappropriation and violation of proposals in the companies.
Another inquiry has been ordered on complaint of officials of the CAA and the Pakistan International Airlines (PIA) against former PIA chief executive officer for the illegally transporting a A310 aircraft to Germany and selling it at low rates causing a loss of Rs500 million to the national exchequer.
The fourth inquiry was order against Habib Bank Limited and its operations in the United States which has been accused of alleged 'money laundering' and its New York branch has been fined a hefty $225 million by US authorities.
NAB also ordered two separate inquiries are ordered against former chief engineer Irrigation department Sukkur Irshad Ahmed Memon for alleged corruption and misuse of authority, and against vice-chancellor Shah Abdul Latif University Perveen Naeem Shah and other officials for possessing assets beyond known source of income, misuse of authority and gross irregularities.
On complaint of the North Sindh Urban Services Corporation, an inquiry was ordered against officials in districts Larkana, Sukkur, Khairpur and Rohri for misappropriation of funds and corruption causing losses worth Rs190 million.
NAB executive board also decided to investigate against alleged misappropriation worth billions and misuse of public funds in the Multan Metro Bus project after examining all evidences.
Two investigations were also ordered including former MPA Nasrullah Baloch for misuse of authority, and tampering with official records, and Public Works Department (PWD) Larkana for causing losing worth Rs.26.595 million to the national exchequer.