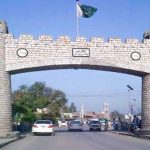 ISLAMABAD: Chairman National Accountability Bureau Javed Iqbal has reiterated the commitment to bring the mega corruption white collar cases to logical conclusion.
He was chairing a meeting to review performance of NAB in Islamabad today (Saturday).
He said the NAB is absolutely committed to nab corrupt elements across the board by adopting accountability for all policy.
Javed Iqbal said NAB has established Forensic Science Lab which has facilities of Digital Forensics and Fingerprint Analysis.
The Chairman NAB directed all the Director Generals that all complaint verifications, inquiries and investigations may be completed as per already prescribed time period.