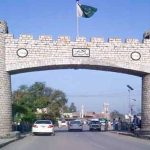 ISLAMABAD: An accountability court in Islamabad on Monday ordered to announce a joint verdict in the two remaining corruption references against former prime minister Nawaz Sharif and his family.
The former premier appeared before accountability court II as Judge Arshad Malik resumed hearing the Al-Azizia and Flagship Investment references.
During the hearing, Nawaz's counsel Khawaja Harris appealed to Judge Arshad Malik to announce a joint verdict in the two remaining referenced filed by the National Accountability Bureau (NAB) against the Sharif family.
"Accountability court I had also decided on a joint verdict in the three references. However, it only announced its verdict in the Avenfield reference," Harris said.
"The other two cases were then transferred as verdict on one of them came separately," Nawaz's counsel upheld.
Approving Harris's request and ordering a joint verdict in the remaining two references, the court adjourned the hearing till August 27 (Monday).
During the last hearing on August 15, the former premier was brought to the court in a bulletproof SUV unlike the hearing before that when he was brought to the federal judicial complex in an armoured personnel carrier (APC).
The statements of investigating officer Mehboob Alam were recorded in the Al-Azizia reference during the last hearing.
On August 7, the Islamabad High Court (IHC) transferred the two references to Accountability Court II.