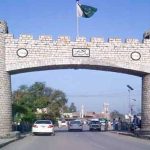 ISLAMABAD: An accountability court hearing corruption references against Sharif family on Monday gave a two-day exemption to former prime minister Nawaz Sharif and his daughter Maryam Nawaz from appearing in the court hearing the Avenfield properties reference against them.
Nawaz and his family are facing three corruption cases in the accountability court after the National Accountability Bureau (NAB) filed references against them in light of the Supreme Court's verdict in the Panama Papers case last year.
As the hearing went underway, the defence counsel for Nawaz's daughter Maryam and son-in-law Capt (Retd) Safdar, Amjad Pervez, resumed presenting final arguments in the case.
During his arguments, the counsel objected to the joint investigation team (JIT)'s methods to build its case against the Sharif family last year.
Moreover, the counsel also submitted Nawaz and Maryam's seven-day exemption plea after submitting an updated medical report of Nawaz's wife detailing reasons for the former premier's delay in returning to the country.
Nawaz and Maryam are in London tending to Begum Kulsoom Nawaz.
Objecting to the request, NAB Deputy Prosecutor General Sardar Muzaffar Abbasi claimed Begum Kulsoom is much better now and thus there is no need for the two accused to be in London.
After reserving its verdict, the court only approved a two-day exemption plea.
The court also summoned Federal Investigation Agency Additional Director Wajid Zia, who headed the Panama case JIT, tomorrow morning for the Al-Azizia Steel Mills reference.
Zia will be cross-examined by Nawaz's counsel Khawaja Haris in the reference, who had earlier cross-examined him in the Avenfield case.
Previously, Nawaz's counsel concluded his final arguments in the Avenfield case.
The court also ruled that in the second half of tomorrow's hearing, Maryam's counsel will continue his final arguments.
The trial against the Sharif family had commenced on September 14, 2017.