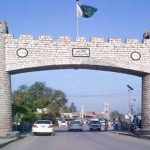 ISLAMABAD: The Accountability Court on Monday postponed indictment of former president and Pakistan People's Party (PPP) Co-chairman Asif Ali Zardari in Park Lane case and adjourned the hearing till July 14.
During the hearing of the case, counsel of Asif Ali Zardari Farooq H Naek filed a petition seeking nullification of Park Lane reference filed National Accountability Bureau (NAB) and told the court that the case is of deliberate loan fraud and State Bank of Pakistan (SBP) should take action. On the other hand NAB prosecutor argued that case against former president Asif Zardari is of misuse of power and fraud.
The Accountability Court issued notice to NAB on the plea filed by Asif Ali Zardari, to which the NAB prosecutor said that we have received the notice and we are ready to give reply today and urged court to indict all the accused including Asif Zardari. However, Asif Zardari's lawyer said that he needs more time to prepare his arguments.
The court decided to postpone indictment of all the accused including former president Asif Zardari and adjourned the hearing till July 14.