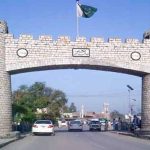 ISLAMABAD: An Accountability Court (AC) in Islamabad Wednesday rejected former prime minister Raja Pervaiz Ashraf's acquittal plea in rental power corruption case.
According to details, the AC ordered to continue trials of all suspects including the former premier. The accused had filed acquittal pleas under the National Accountability (Amendment) Ordinance, 2019.
Let it be known that Raja Pervaiz Ashraf and others have been accused of causing damage to the national exchequer and misuse of power.