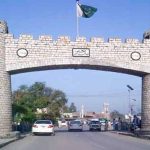 ISLAMABAD: An accountability court in Islamabad on Tuesday rejected former president Asif Ali Zardari's application seeking his transfer to Karachi for medical treatment.
Earlier today, the court extended Zardari and his sibling Faryal Talpur's judicial remand till November 26 in the money laundering through fake bank accounts case.
Reportedly, the National Accountability Bureau (NAB) prosecutor presented his arguments in the courtroom as the court resumed hearing.
"Zardari was shifted to the hospital upon recommendation of a medical board formed by the government […] filing an application with the government is not begging," the prosecutor stated.
The prosecutor further asked whether the former president was transferred to the hospital due to begging.
"The situation is not like this […] now seeking recommendation of the same medical board and the government is being interpreted as begging," he argued.
Meanwhile, the court extended judicial remand of both PPP leaders till Nov. 26 and asked the accountability watchdog to produce them again in the court upon expiry of the remand.