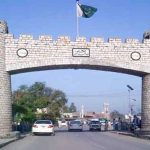 ISLAMABAD: NAB Chairman Javed Iqbal says the bureau does not believe in discriminatory policy of arresting accused allegedly involved in corruption.
Chairing a meeting to review policy formulated to arrest accused in corruption cases in Islamabad on Tuesday, he said accused are arrested indiscriminately on the basis of solid evidence and as per law.
The Chairman said NAB conducts investigation against the accused on scientific basis and under the law, and it provides the accused full opportunity to clarify his position before and during investigation.
He said NAB is giving priority to mega corruption scandals instead of wasting its energy on cases involving small amounts.