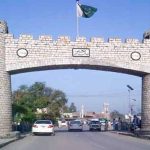 ISLAMABAD: National Accountability Bureau (NAB) on Monday approached Supreme Court (SC) to reinstate imprisonment sentence of Pakistan Muslim League Nawaz (PML-N) supremo Nawaz Sharif, his daughter and political heir-apparent Maryam Nawaz and son-in-law Capt (retd) Safdar in Avenfield reference.
As per details garnered, NAB filed three separate petitions seeking annulment of Islamabad High Court's (IHC) verdict.
NAB—in its petition—held the stance that IHC hadn't reviewed the technicalities of the case. NAB further alleged that IHC had decided to hear review petitions along with Sharifs' appeals seeking annulment of accountability court's verdict. Therefore, IHC heard the petitions against its very own orders.
Back then in September this year, IHC had suspended imprisonment sentences of Sharifs awarded to them by an accountability court in Avenfield reference case.
Sharif—after IHC's decision—asserted that he was innocent and had committed no wrongdoing.