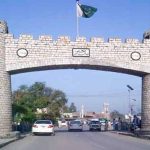 LAHORE: The National Accountability Bureau (NAB) Saturday declared Prime Minister Shehbaz Sharif innocent in the Ashiana Housing reference.
The NAB, in its report submitted to Lahore accountability court, stated that there was no evidence of misuse of power or corruption by the Prime Minister in the case. It was emphasized that the project did not cause any financial losses to the country when it was initiated and that Mr. Sharif did not receive any financial benefits from it.
According to the evidence and records examined during the investigation, the report stated, no public office holder obtained illegal advantages from the project. The reports stated that neither Kamran Kayani caused any financial loss to the national treasury nor did Fawad Hasan Fawad accept bribes in the awarding of contracts.
The report was submitted in response to acquittal pleas filed by the accused in the case.
The NAB requested the accountability court to issue its verdict on the acquittal pleas based on the applicable laws.
In March, NAB witnesses testified before the court, stating that the President of the PML-N, Shehbaz Sharif, was not guilty in the Ashiana Housing Society reference. The witnesses claimed that they had no knowledge of any illegal activities related to the project. They further stated that the bidding process was conducted in accordance with the rules and regulations, the project was approved and financed through the finance committee, and all relevant documents were prepared in compliance with the rules.
One of the NAB witnesses, Layyah Deputy Commissioner Khalid Pervaiz, mentioned that he had served as the LDA director from 2013 to 2015 and had signed the Ashiana Housing Society implementation project. Another witness, Mehmood Ahmad Sulehri, stated that the LDA had formed a committee for the project and that he had been nominated as a member by Nespak. He explained that the bid evaluation was conducted by a committee and then sent to a steering committee. The witness Hussain Ahmad, a design specialist, stated that he had prepared the project proposal and described the formation of various committees for bid evaluation.
According to Mr. Ahmad, each bid was received under surveillance cameras and properly signed by all committee members.