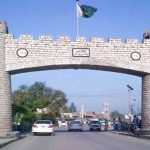 ISLAMABAD: The Supreme Court (SC) on Tuesday announced it would hold Pakistan Tehreek-e-Insaf (PTI) Chairman Imran Khan's petition against changes introduced by the coalition government to the National Accountability Bureau (NAB) law on a daily basis.
According to details, a three-member bench of SC, headed by Chief Justice of Pakistan (CJP) Justice Umar Ata Bandial, heard former Prime Minister Imran Khan's petition.
During the hearing, the CJP asked Imran's Counsel Khawaja Haris how much time he required to complete his arguments in the case. "I need two days to do that," he said.
Haris informed the CJP that due to changes introduced by the government several cases of corruption had been returned to the NAB. "This does not stop here as several ongoing inquiries have been halted as well," he informed.
Imran's lawyer said the reason for making these amendments was to shield stories of corruption involving leaders of political parties, presently in power at Center.
He went on to say that on the last date of the case's hearing, the federal government had said it would submit reply in the case.
CJP Bandial remarked that the court was still to receive the government's reply, and the attorney general of Pakistan had not showed up today as well.
Haris said even the NAB had not placed on record its version on these changes. "It would be interesting to see whether the anti-corruption watchdog also opposes these amendments," he added.
The CJP said the court would only try to ascertain whether basic human rights and the constitution were violated.