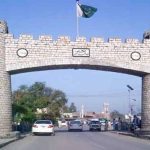 LAHORE: National Accountability Bureau's (NAB) Chairman Justice Retd Javed Iqbal has ordered the Bureau's Lahore office to launch probe against Moonis Elahi and Aleem Khan for establishing offshore companies.
Moonis Elahis is a former member of Punjab Assembly and the son of Pakistan Muslim League-Quaid (PML-Q) leader Chaudhry Pervaiz Elahi while Aleem Khan is a senior leader of Pakistan Tehreek-e-Insaf (PTI).
NAB has written letters to the State Bank of Pakistan (SBP) governor, Securities & Exchange Commission of Pakistan (SECP) chairman, Federal Board of Revenue (FBR) chairman and the Financial Management Unit (FMU) director general seeking details of offshore companies, remittances, bank accounts, transactions and tax returns of Moonis Elahi, Aleem Khan and their spouses.
A NAB official said all other names mentioned in the Panama Papers are also under probe.