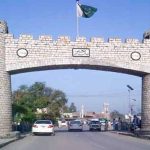 ISLAMABAD: The accountability court, which is hearing three references of National Accountability Bureau against Sharif family, was Thursday told that the former prime minister Nawaz Sharif was the actual owner of London flats.
This was told by National Accountability Bureau Deputy Prosecutor Sardar Muzaffar Abbasi in his concluding arguments in the Avenfield reference against the Sharif family on third consecutive hearing.
Abbasi remarked that Nawaz and his family hid their ownership through offshore companies, he said.
The prosecutor added that there were no records to show that bearers shares were transferred from Prince Sheikh Hamad Bin Jassim Bin Jaber Al-Thani to Hussain Nawaz.
Accountability court Judge Mohammad Bashir was conducting the hearing.