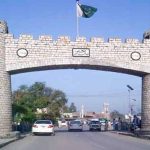 ISLAMABAD: The country's anti-graft body has once again requested interior ministry to place names of deposed prime minister and Pakistan Muslim League-Nawaz (PML-N) supreme leader Nawaz Sharif, his daughter Maryam Nawaz, son-in-law Capt (retd) Mohammad Safdar and two others on Exit Control List (ECL).
National Accountability Bureau (NAB) has forwarded the request to interior ministry after an accountability court in Islamabad sentenced Nawaz Sharif to 10 years imprisonment, Maryam Nawaz to seven years and Capt (retd) to one year.
Meanwhile, media reports said that the NAB would arrest Capt (retd) Mohammad Safdar soon after his arrest warrants are issued.
The reports further said that NAB fears Capt (retd) Mohammad Safdar may flee the country.