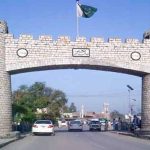 ISLAMABAD: The National Accountability Bureau (NAB) has submitted an amended report containing details of 150 mega corruption cases before the Supreme Court of Pakistan today (Monday).
The apex court had directed NAB to include columns regarding dates of submission of complaints and verification in the report.
The list includes cases against prominent personalities, including Prime Minister Nawaz Sharif, his brother and Chief Minister Punjab Shahbaz Sharif, former PMs, ministers and top bureaucrats.
As per amended documents, date of submission of complaint against Nawaz Sharif and Shahbaz Sharif does not exist in the report.
Investigation is underway against Sharif brothers over alleged embezzlement in construction of a road from Raiwind to Sharif family House worth Rs126 million.
Another complaint was filed against Nawaz Sharif in 1999 for illegal postings in the Federal Investigation Agency (FIA).
The report also does not contain complainant`s details in the case against former president Asif Ali Zardari.