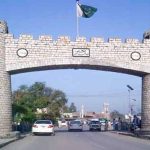 ISLAMABAD: National Accountability Bureau (NAB) on Tuesday submitted detailed reports of at least 29 more scandals of illegal occupation of land worth Rs 480 billion and abuse of power.
According to the report submitted to the apex court, the National Logistic Cell (NLC) officials made an unverified investment in of Rs 4 billion in the Stock Exchange. Lieutenant (retd) Khalid and Lieutenant General (retd) Muhammad Afzal are among those that made the investment.
It further says that corruption of Rs 300 billion was done by the Karachi Municipal Corporation in allotment of land of 350 acres, adding that former Secretary Land Aftab Memon is also involved in the allotment.
The report says that Punjab Bank's former Director Khurram Iftikhar caused a loss of Rs 6 billion to the national treasure by abuse of power while former Managing Director (MD) Pakistan Electric Supply Company (PEPCO) Tahir Basharat Cheema caused a loss of Rs 13 billion through the abuse of power.
A corruption of Rs 4 billion in sale of PEPCO shares was also noted in the report. Those allegedly responsible include Asif Javed and Tariq Iqbal.
Director General (DG) Sindh Building Control Authority, Manzoor Qadir committed corruption worth Rs 50 billion. The officials of Ministry of Special Steps committed corruption of Rs 7 billion in safe drinking water projects, the report adds.
The report submitted in the Supreme Court also says that the Arab company is not paying 800 million dollars despite agreement with the Pakistan Telecommunication Limited (PTCL). The NAB said that those 800 million dollars are other than the amount of Rs 480 billion.