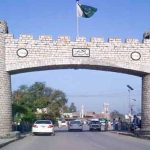 ISLAMABAD: National Accountability Bureau (NAB) on Sunday again summoned Pakistan Peoples' Party (PPP) chairman Bilawal Bhutto Zardari on Thursday (December 13) in case pertaining to partnership in a company established in 1989.
Bilawal Bhutto Zardari has been summoned in case related to Park Lane Company as share holder.
The company was established in 1989 when Bilawal Bhutto Zardari was 1 year old.
According to reports, the PPP chairman will not appear before the anti-graft watchdog, instead Farooq H Naik is likely to appear as a lawyer.
Farooq H Naik also confirmed receiving the NAB notice.