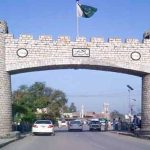 LAHORE: The National Accountability Bureau (NAB) Lahore has summoned Pakistan Muslim League-Nawaz (PML-N) president Shehbaz Sharif on August 20 in a case pertaining to alleged financial irregularities in the Punjab Power Development Company (PPDC).
He is required to appear before the Bureau's office in the provincial capital at 2:00pm where he will likely to be questioned about the case.
Shehbaz, who has served as chief minister of the country's largest province for a decade, had earlier been summoned and questioned by the anti-corruption watchdog in Punjab Saaf Pani Company (PSPC) and Ashiana Housing Scheme cases.
NAB had earlier summoned him on July 5 in the PPDC case, stating, "The inquiry against the management and officials of of the PPDC has revealed that you (Shehbaz) are in possession of the information/evidence related to unlawful appointment of Syed Farukh Ali Shah in Nepra as member and PPDC as chief executive officer."
His son-in-law Imran Ali Yousaf is also facing NAB inquiries in the PPDC case.
NAB had also questioned Hamza Shahbaz in the PSPC case for his alleged role in the award of certain contracts and making appointments in violation of rules as he was not a member of the company's board of directors.