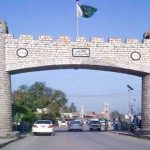 LAHORE: National Accountability Bureau (NAB) has decided to file reference against ousted Prime Minister Nawaz Sharif for non-cooperation in a case pertaining to misuse of funds.
According to sources, NAB issued two notices to Nawaz Sharif for allegedly misusing funds from public exchequer to build a road from Raiwind to Jati Umra, the residence of Nawaz Sharif.
However, Nawaz Sharif failed to appear before the anti-corruption body today after which, the NAB has decided to file reference of non-cooperation against the ousted prime minister.
According to media reports, the reference for the non-cooperation will be filed this month.