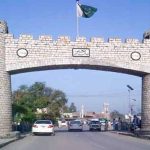 ISLAMABAD: The executive board of the National Accountability Bureau (NAB) on Wednesday approved the filing of six corruption references, including one against ousted prime minister Nawaz Sharif and his younger brother Punjab Chief Minister Shahbaz Sharif.
Presided over by the Bureau's chairman, retired Justice Javed Iqbal, the board approved filing a reference against the two Sharif brothers and others over alleged illegal construction of a road leading to their residence in 2000, a press release said.
The Sharif brothers allegedly caused a loss of nearly Rs125 million to the national exchequer by illegally constructing a two-way road between Raiwind and the Sharif family residence in 2000, the statement said.
Former premier Nawaz is already facing trial in three corruption references filed against him by NAB on directions of the Supreme Court in the Panama Papers case. He has pleaded not guilty in all references.