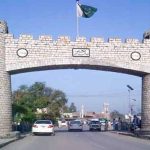 ISLAMABAD: Two female Pakistani mountaineers Samina Baig and Naila Kiani have become first Pakistani women to summit K2, the second-highest peak in the world.
The climbers are the only two female in the eight-person squad who conquer K2. Samina Baig, a well-known Pakistani explorer, was the first to summit K2 on Friday at 7:42 am, followed by Naila Kiani at 10:15 am. At 8 o'clock in the morning, Samina Baig hoisted Pakistani flag on K2 atop.
Prime Minister Shehbaz Sharif congratulated Baig and her family on the achievement in a tweet, saying that the mountaineer has emerged as a symbol of determination and bravery for Pakistani women.
دنیا کی دوسری بلند ترین چوٹی 'کے 2' سر کرنے والی پہلی پاکستانی خاتون کوہ پیما ثمینہ بیگ اور ان کے اہل خانہ کو کامیابی پر مبارک پیش کرتا ہوں۔ ثمینہ بیگ پاکستانی خواتین کے عزم و ہمت اور بہادری کی علامت بن کر ابھری ہیں۔

— Shehbaz Sharif (@CMShehbaz) July 22, 2022
"She has proved that women are not behind men in the incredible sport of mountain climbing," he tweeted. "I hope that Samina Baig will continue to raise Pakistan's flag with the same enthusiasm in the future."
K2 is 8,611m high and is among the five deadliest mountains in the world. Approximately one person dies for every four who reach the summit. That is why it is also known as the "Savage Mountain".
Samina Baig
Hailing from Shimshal Valley in the Gilgit-Baltistan region, she is also the first Pakistani woman and the third Pakistani to have climbed Mount Everest. She is the youngest Pakistani and Muslim woman to climb Everest at the age of 21.
In 2014, she completed the Seven Summits feat, becoming the first Pakistani woman to do so. The Seven Summits are the highest peaks on the sevent continents.
Naila Kiani
Naila, who currently lives in Dubai with family, was the first Pakistani woman to scale 8,035meter Gasherbrum II, making her the first-ever Pakistani woman to hike an 8,000 inside Pakistan.