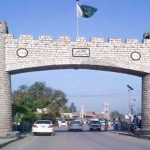 LAHORE: Pakistan Cricket Board Chairman Najam Sethi on Friday confirmed that West Indies will be touring Pakistan towards the end of March for a three-match T20I series in Lahore.
Najam Sethi has said that he has also signed a trilateral series featuring Pakistan, West Indies and Bangladesh for August 2018.
That series, he said, will see the national team play international cricket on American soil for the first time.
Sethi also mentioned Florida and Houston as venues for the seven-match trilateral series.